Say more than a thousand Likes. This plugin extends the regular Likes on stream posts with emotional Reactions such as Love, Laugh, Wink and much more. It features a built-in set of Reactions with a robust admin panel that lets you customize everything.
More than 'like'
Add custom reactions to your community so they can react appropriately to Status Updates
Default reactions
Built-in set of Reactions – immediately ready to use.
Your Own Reactions
Upload your own custom image – .PNG, .SVG or even an animated .GIF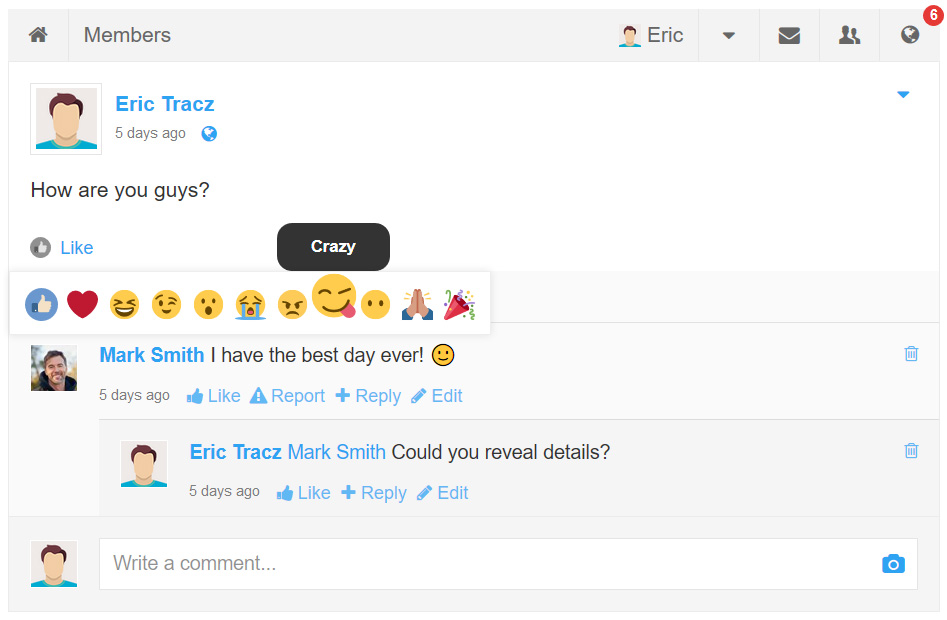 Onsite Notifications
Customize Reaction notification text.
Name Reactions
Create your own custom reaction names.
Email Notifications
Plugin hooks in email notifications and adjusts according to chosen reaction.