Extended Profiles plugin lets admins place additional fields on user profiles to create richer, more meaningful profile pages. Creation of the fields is completely 'ajaxified'.
Everything is done on the same page without the need to save and refresh. On the front end, the user can also edit their profile fields smoothly and seamlessly.
Customize Default Fields
Customize default PeepSo Core fields, for example you can add more gender options.
New Field Types
Multi select, Single select, Email, Date, Text, URL
Fields validation
Depending on the field type there are various validation options.
Separators
Those fields allow you to divide fields into meaningful groups of fields.
Registration
Customize your own registration form with Custom Profile Fields.
Privacy
Set default privacy to profile fields, allow or disallow changing it to users.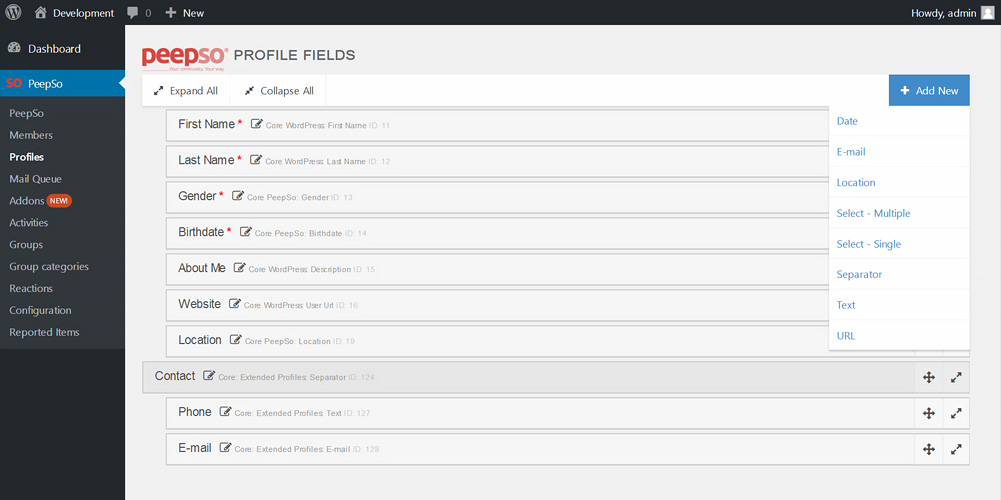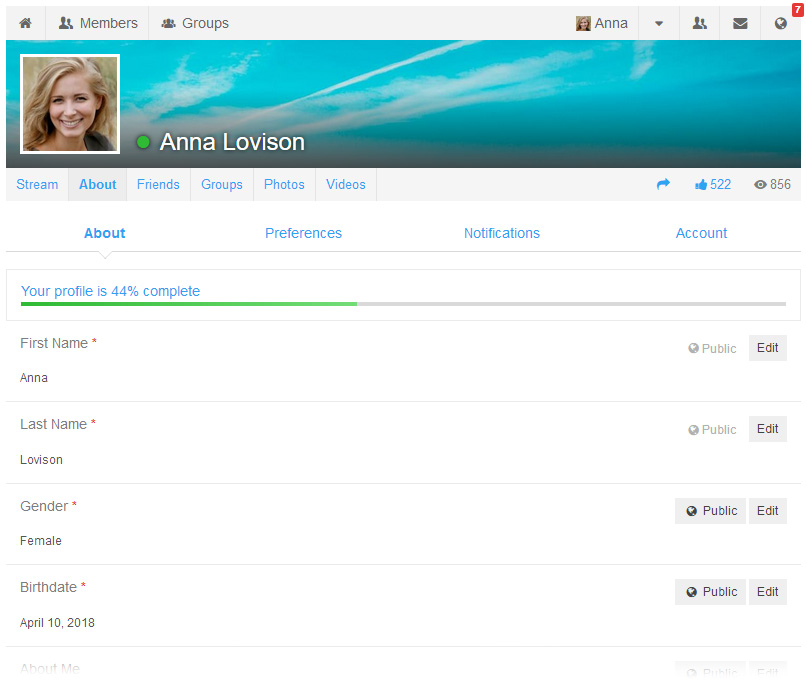 Reorganize as you wish
Reorganize profile fields to your liking all with a simple drag and drop.
Required Fields
Decide which fields are required and which are optional.