Assign custom badges to users. The VIP feature lets you assign a special icon to users who deserve to stand out. The icon is displayed either before or after the user's name on every membership list.
VIP feature is fully integrated into the Friends, Chat and Groups plugins. Wherever your community members are listed, the icon will appear alongside their name.
With version 4.0.0.0, the PeepSo VIP plugin has been merged with the free PeepSo Foundation and no longer exists as a separate plugin. You can find the settings in WP Admin -> PeepSo -> Configuration -> Appearance -> User profiles section -> VIP icons.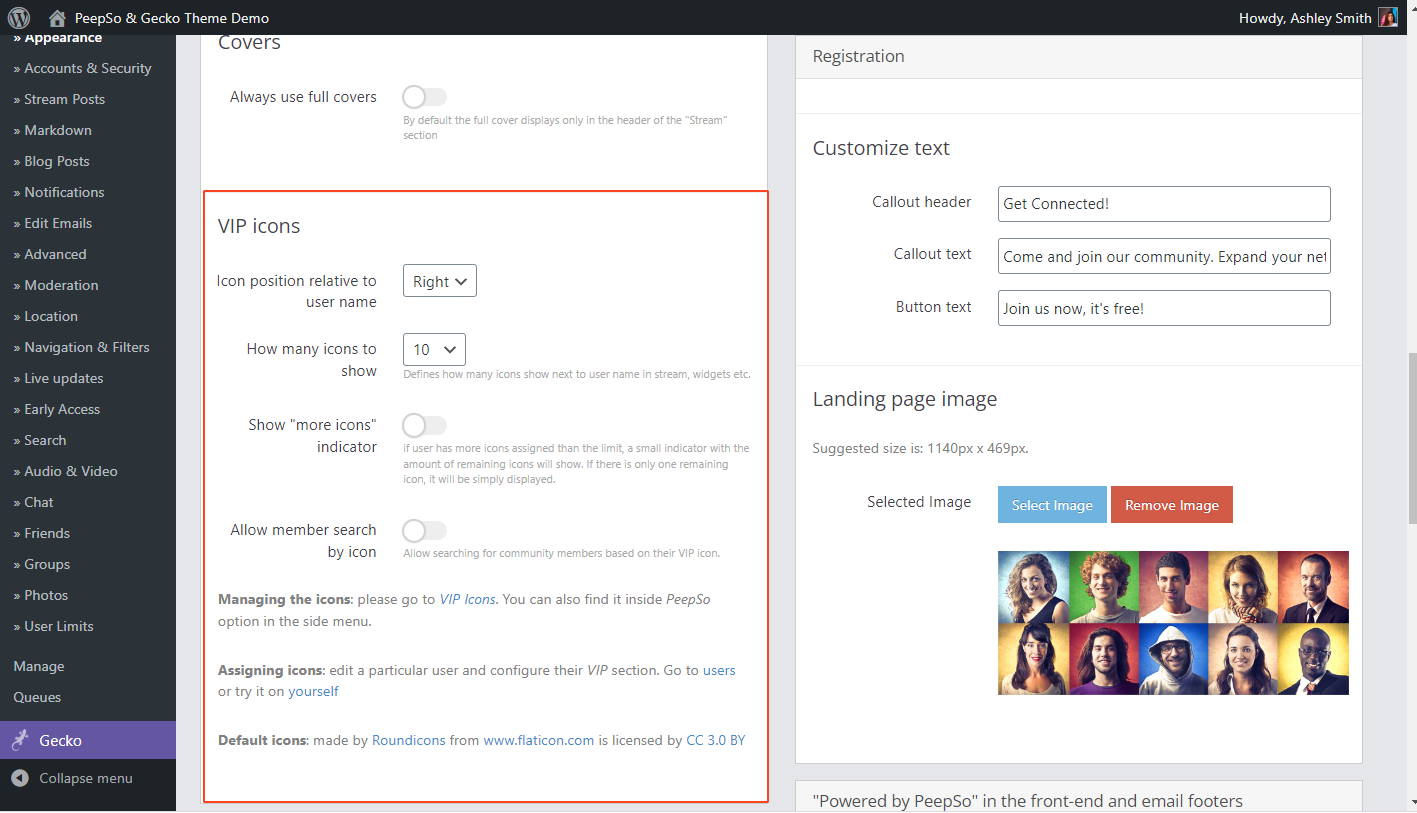 Available Options
Icon position relative to user name – icon position relative to user name, you can choose before or right to user name
How many icons to show – limit how many icons to show
Show "more icons" indicator – when user has a lot of icons, you can limit the icons to show and add "more icons" indicator
Allow member search by icon – Allow searching for community members based on their VIP icon on Members page
The video tutorial that covers VIP icons:
Was this helpful?
3 out of 3 people found this useful