Before you start implementing the mobile app for your site, you need to know how app works and what it can or can not do for you. We use mobile app wrappers to smoothly integrate into the mobile site experience and that is where PeepSo's influence ends.
Please be aware that that you most likely won't be able to use these features
Push notifications – require third-party service and we don't support any at this moment
Social Login – There is no technical limit on using social login integration, however, mobile app stores, specifically Apple App Store will never approve your application if you use this feature
Third-party Themes – It is impossible for us to control how other themes will behave within the mobile app wrapper. Using Gecko theme is a hard requirement. Since Gecko theme is included in all bundles, if you already have PeepSo mobile app integration plugin, you'll have the Gecko theme too.
Install And Enable Integration Plugin & Gecko Theme
If you didn't do it by now, it is the right time to install PeepSo Mobile App Integration plugin that you can find in the Installer if you use the proper bundle. Simply install and activate it. If you need more help with how to configure plugin, check this documentation page.
Install Gecko Theme from the same installer page if you didn't already. You can see available options for Gecko theme here.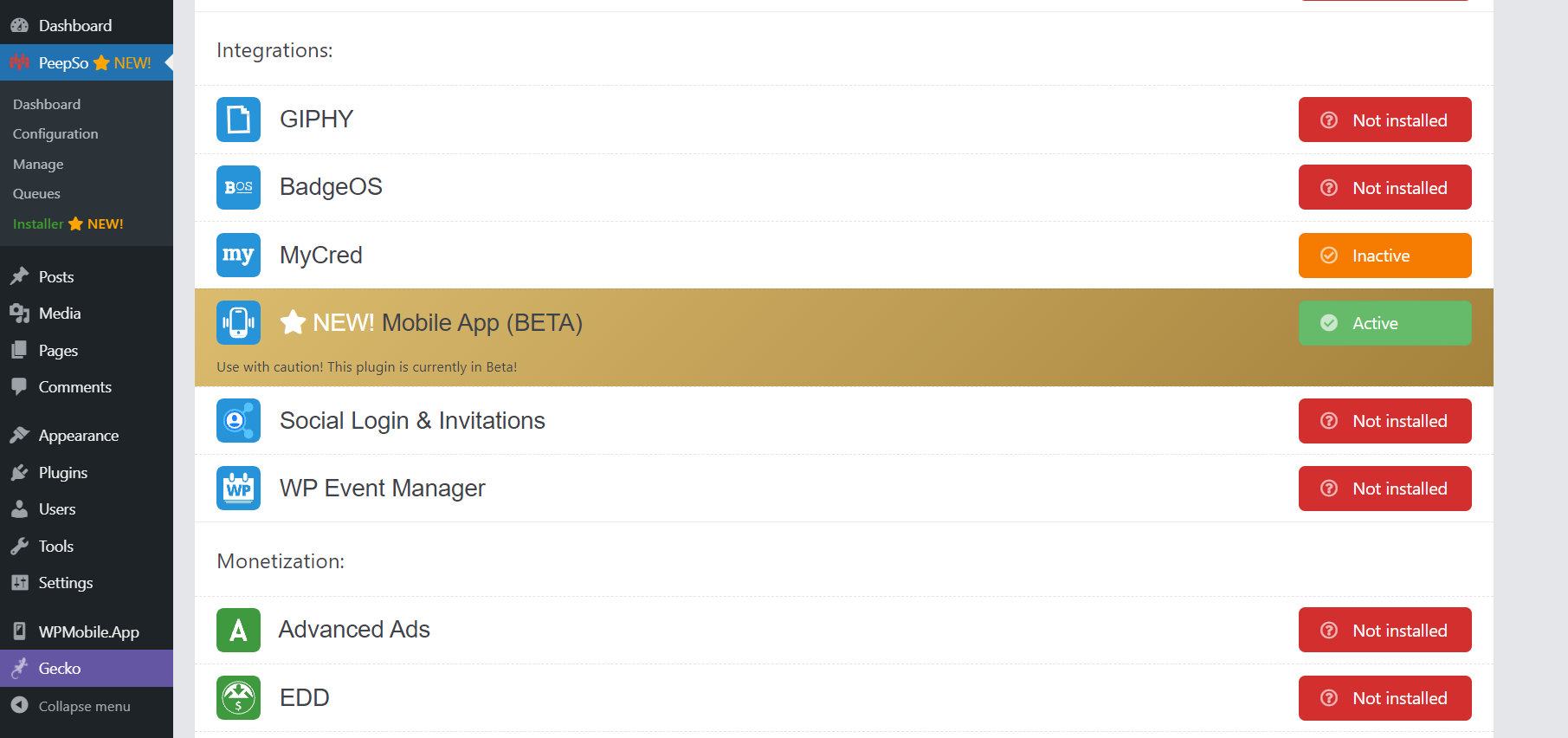 Choose Your Wrapper
Currently, PeepSo support two wrappers, Mobiloud and WP Mobile App.
WP Mobile App have a free version on WordPress plugin directory that will allow you to tune your app before publishing it. Simply go to your site backend and navigate to Plugins -> Add New, then search for WP Mobile App, install and activate it. Do note however, if you want to publish the app, you'll need the actual license that you can get here.
MobiLoud does have the installer on WordPress plugin directory, but you won't be able to use it unless you have paid license.
You can obtain MobiLoud license here.
WP Mobile App
Once you open the WP Mobile App configuration for the first time, it will show you this screen.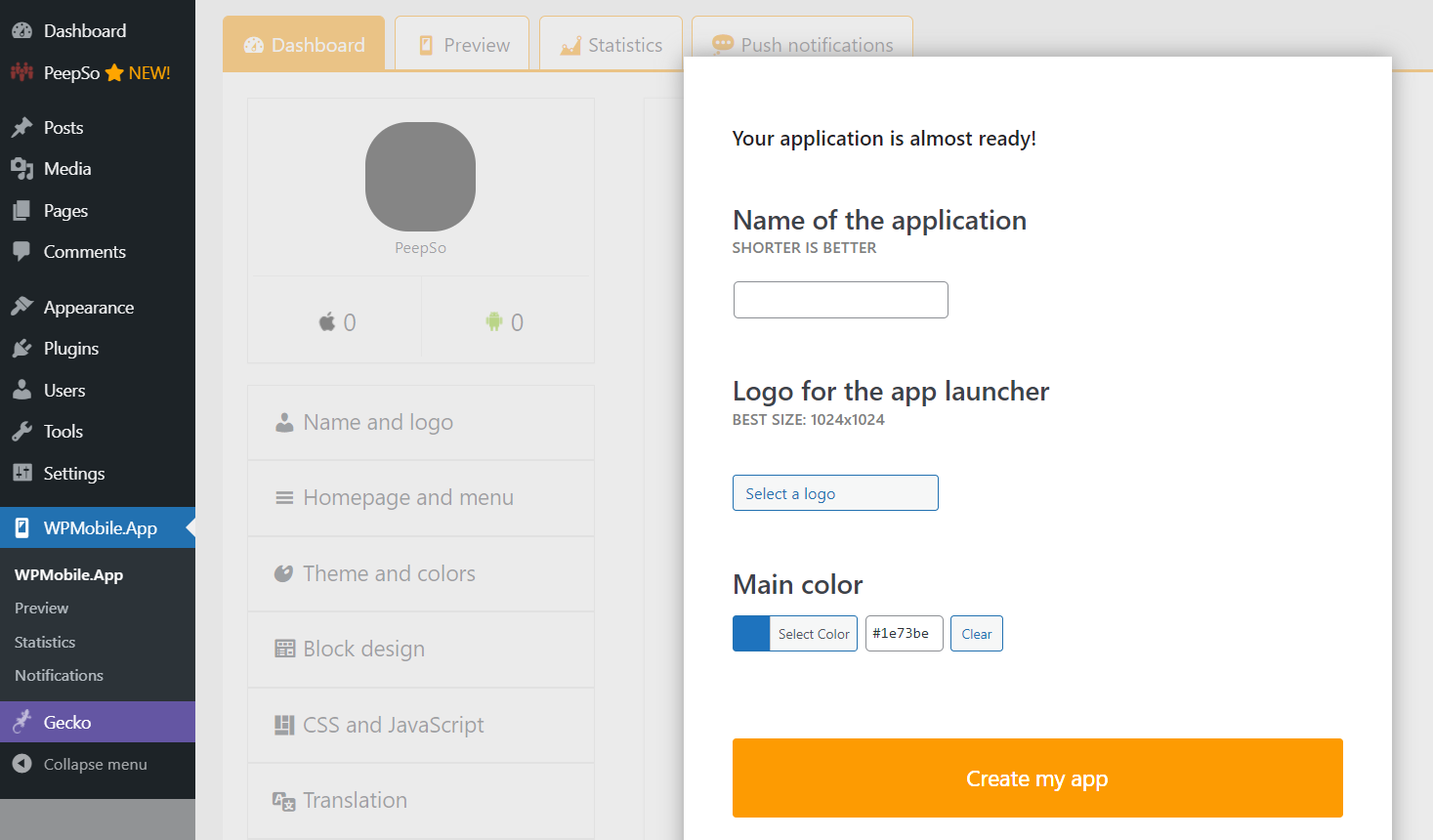 Enter the name of your app, chose the logo for the app launcher and the main color then press "Create my app".
You can also change the different options within the wrapper itself and we strongly suggest to change the home page immediately, but we can't guide you trough entire setup of WP Mobile App plugin because that would imply we support this plugin which is not the case.
For all support regarding WP Mobile App wrapper, please contact their respective developer.
MobiLoud
MobiLoud requires activation license before you can use it. Please refer to the plugin author for all the support and configuration.
Publishing The App
It is simple as that, once you're ready to publish your app on the App Stores, purchase the wrapper license and follow the instructions they will provide for you.
Please note that your app might be rejected by Google or Apple if you don't follow the official guidelines for submitting applications.
For your convenience here are the guidelines you should follow:
Was this helpful?
0 out of 0 people found this useful