PeepSo 1.4.1 focused on bugfixes and small improvements to PeepSo's existing features. Some of the enhancements are strictly under-the-hood but others make PeepSo look—as well as behave—better than ever.
Dark Theme
We added a button in PeepSo config that switches PeepSo to Darth… Dark… DARK THEME. This is just the beginning of a long term plan for PeepSo to blend into various colored themes. If you wish to customize PeepSo's CSS, I recommend reading this doc.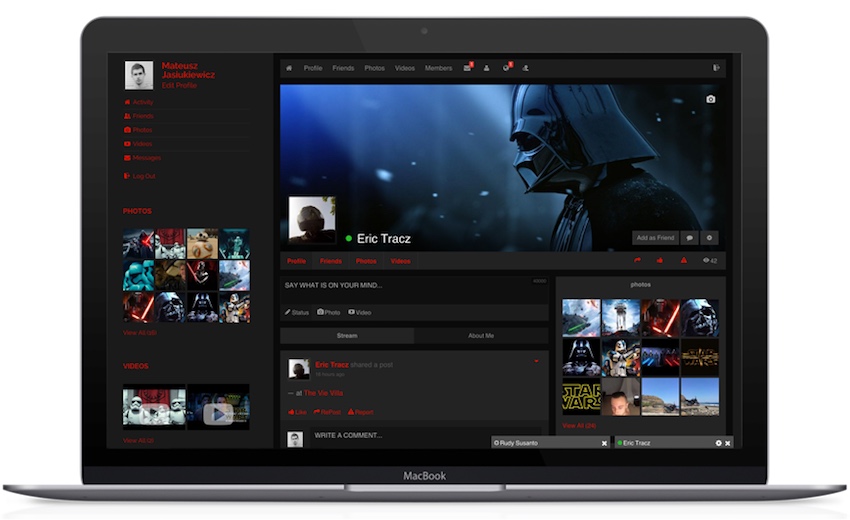 The beauty of it is that it's really simple to set. All you need to do to get the dark theme is go to the backend of your WordPress site > PeepSo config > Appearance and change the theme from Light to Dark.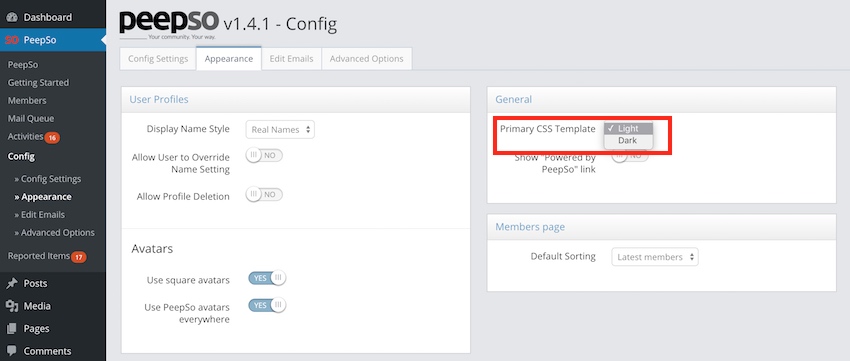 Email Notifications
Email notifications have a great impact on a community. We've improved the content of the notifications so that they'll be even more effective and we've also created a beautiful new template that's super-clean.
If you are upgrading PeepSo we can't override your notifications settings so we added a Reset button. If you haven't made any changes to the email notifications text you can update it now by clicking the button in the Settings.
Who's Online?
This release introduces information about users currently online. The online status will be displayed right next to users' names making contact fast and easy. It's shown on users profiles: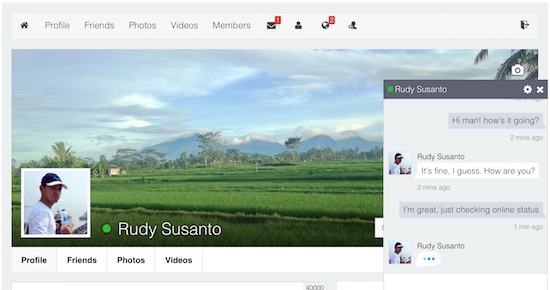 It's also shown on user listings like the members page.

ReCaptcha
PeepSo Core now uses ReCaptcha on the registration form. With your registration protected from all those spam bots, there's no more need for a third party solution. You can easily configure ReCaptcha in PeepSo backend and it works brilliantly on registration.
Bugfixes and other small improvements
In addition to those changes, we also improved avatar quality; resized and compressed profile cover photos to enhance performance; and adjusted the cover photo vertically and horizontally depending on the used image ratio and many more. You can see the full changelog here.
Adjust panorama cover photo horizontally.
Under-the-hood
We started a long term effort to speed up PeepSo as it grows. We implemented speed measuring routines in some of the under-the-hood logic to track down parts that run too slow. In the first wave of improvements we refactored some user search logic and shortened the average page load time by 5-10 seconds in a few worst case scenario websites with a large user base.
Upgrade PeepSo Now
Automatic updates let you move quickly to the latest version—and you can do it all in the backend of your site! Remember to update plugins in this sequence: ChatSo first, then all the other child plugins. Core PeepSo plugin should be updated last.
No PeepSo?
The free PeepSo Core version is fantastic. But if you want to unlock the true potential of social networking for WordPress, install the other plugins today.
If you'd like to see what's coming up next, check out our roadmap here.
Comments? Questions?
Please leave them below.